Excel vba unprotect workbook password. Excel unprotect workbook and worksheets using VBA 2019-05-02
excel vba unprotect workbook password
Thursday, May 02, 2019 1:09:00 PM
Clair
Unprotect Excel
Open new Microsoft word file. If this argument is omitted, protection applies both to macros and to the user interface. Which he has kept password protected. Our aim is to create innovative tools and dashboards for analyzing the data. Adapting the code for your purposes Every example below is based on one specific worksheet. User Alert System provided by - Copyright © 2019 DragonByte Technologies Ltd. ProtectWindows Then For Each PasswordSize In Array 5, 4, 6, 7, 8, 3, 2, 1 If TryWorkbookPasswordSize PasswordSize, PasswordsTried, Password Then Exit For Next PasswordSize End If If Not ActiveWorkbook.
Next
Excel unprotect workbook and worksheets using VBA
Sub PasswordBreaker 'Breaks worksheet password protection. If you want to unprotect the Excel workbook or Worksheet, follow this article. If your answer is yes, for all these questions then, you have landed in the right place. Step 3: Remove sheet password to unprotect Excel worksheet. Get a excel file, and make it a copy it.
Next
excel
AllowFormattingRows Optional True allows the user to format any row on a protected. Sadly, all my efforts go in vain. To unprotect a workbook run UnlockWorkbook. You have to Activate the workbook by referencing it from the code above which will sit in a different unprotected workbook, but whats the right vba to do that? In this post, we will consider protecting and unprotecting workbooks. Before getting started, there is an important change in Excel 2013 to be considered.
Next
Unprotect Excel Sheet/Workbook/Spreadsheet/Worksheet without Password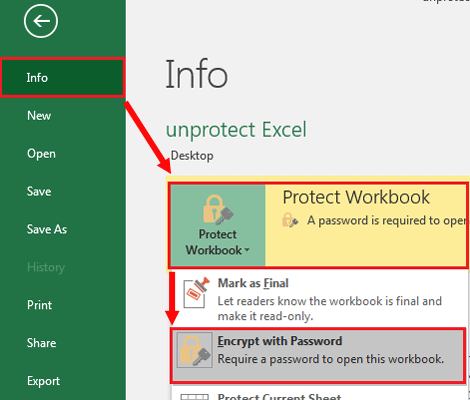 Install and run the password program on your computer. If you still want to unprotect Word or PowerPoint document, just follow the articles below to do. The default value is False. However, The Excel file can't be unprotected when it is locked. See how to compare two files. You can choose any one that fits your requirement.
Next
How to Protect or Unprotect Multiple Worksheets at Once in Excel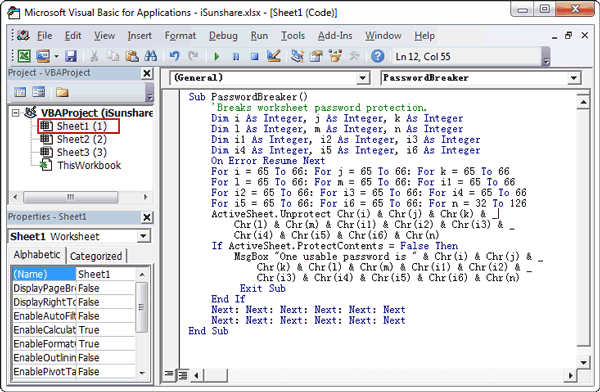 Have you ever thought to opt for a manual process for the same? If it is an Excel file with. Tips: If your Excel file is encrypted with password, first, or the Workbook Unprotect Tuner won't work well for you. Example This example removes protection from the active workbook. If you don't remember anything about the password, keep the default option: Brute-Force. Note: This code is provided so that it help if you lost a password for your protected Excel sheet.
Next
vba
Step 2: Add your Excel file to Workbook Protection Refixer. Note: This method does not allow you to recover or crack a password protect Excel Workbook. Part 3: Unprotect Excel Worksheet When password protect a Worksheet, you can edit the data on it anymore, unless unprotect it again. If you really want to keep your Excel files so safe, then use the method to password protect whole Excel file, explained in another article in this site. Note: Make sure your Excel file name extension is. This method explained here is to educate that there is an easy way to unprotect locked Excel sheet just with few lines of Excel Macro coding.
Next
VBA Code to Unlock a Locked Excel Sheet: 4 Steps
You may also want to read: Different kinds of workbook protection There are several kinds of protection in Excel. On the Encrypt Document dialog, clear the small black dots from the password text box to set it blank. The following codes demonstrate how to lock ranges, cells, charts, shapes and scenarios. How to unprotect Excel Workbook and Worksheet with or without password To protect the data from unauthorized reading or editing by others, we set protection password on the Excel workbook, workbook structure or worksheet. You may have to before you can post: click the register link above to proceed. I need to unprotect all of them.
Next
UnLock Protected Excel Sheet
AllowInsertingHyperlinks Optional True allows the user to insert hyperlinks on the worksheet. Sub PasswordBreaker 'Breaks worksheet password protection. The password from encrypted word file has been recovered successfully! I agree with patricia, is there any way where i can unlock the excel workbook Not excel work sheet. Unprotect vbNullString On Error GoTo 0 If ActiveWorkbook. Tap on Remove Password button now and sheet password, workbook protection password and read-only password would be removed from excel file simultaneously, supposing your excel file is protected with all of these passwords. This password is supplied in a message box which then needs to be typed in to unprotect the Excel worksheets. Click on Open button to import the locked Excel file.
Next
VBA Code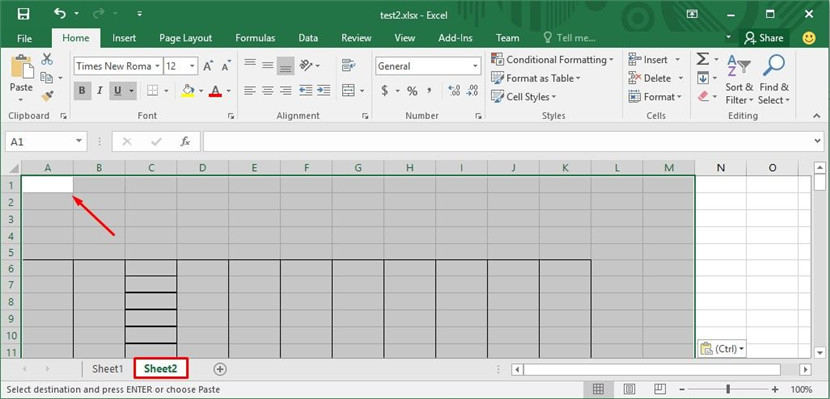 Unprotect Checking if a worksheet is protected To check if a worksheet is already protected, you can adapt the following code which is currently set to display a message box if the sheet is protected. Wait for the it, it may take a while to respond. Wait for the process, it may take a while, or it doesn't response, if the password is strong. This method has no effect if the sheet or workbook isn't protected. Applies to Microsoft Excel 2007, 2010, 2013, 2016. This will open the general declarations page for the sheet.
Next
Two options to unlock protected Excel Workbook with or without password
The default value is False. You should not have to change anything , sheet name etc. Using the active sheet The active sheet is the whichever sheet is currently being used within the Excel window. When the Workbook structure is unprotected, then you can edit it without asking password. Step 2: Import excel file that includes the worksheet you need to unprotect.
Next